The China-Britain Business Council's fourth annual China Outbound Conference was held on 3 November 2016 in Shanghai with close to 500 attendees. Over a hundred UK investment opportunities were presented to Chinese investors at the event in the Mandarin Oriental Pudong, which attracted government officials and business people from across industry to discuss deals and take part in project matching sessions.
"One point remains unchanged from 12 months ago," said Lord Sassoon, chairman of CBBC, opening the morning's plenary session (below). "The UK remains a hugely attractive destination to Chinese investors. Chinese investment in the UK now totals more than £11 billion and some 500 Chinese companies have set up business there." Sassoon was joined by keynote speakers Joanna Roper, acting director-general at the Department for International Trade in China, An Qiyi, vice-chairman of the All-China Federation of Industry and Commerce (AFCIC), and Shang Yuying, director and party secretary of the Shanghai Commission of Commerce.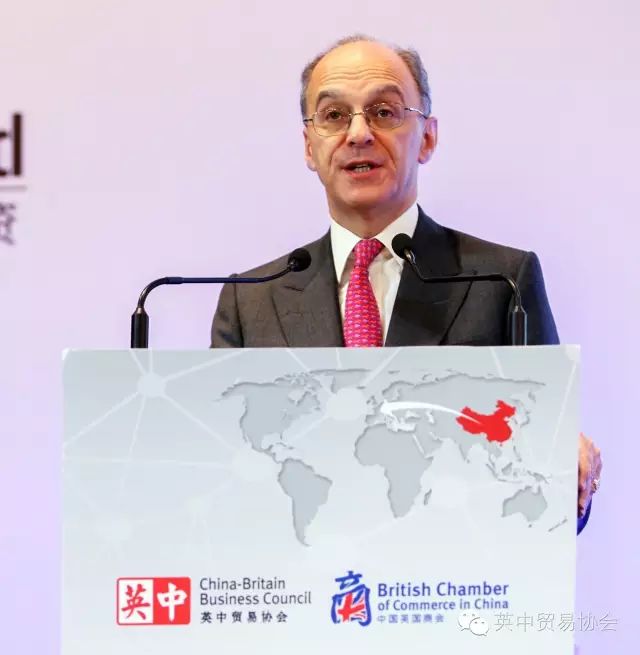 Opportunities becoming more widespread
This year's conference looked at the main areas of Chinese investment in the UK: infrastructure, regeneration and energy; advanced engineering and manufacturing; innovation and technology; the creative and consumer industries; and life sciences and healthcare. A further session looked at M&As and post-acquisition management.
UK experts and Chinese investors with existing portfolios in Britain joined a panel discussion on 'Investing in the UK', while breakout sessions in the afternoon looked at opportunities and challenges in individual sectors. Business matchmaking at the conference provided a stage for UK attendees to meet prospective investors, with CBBC arranging private sessions for suitable partners.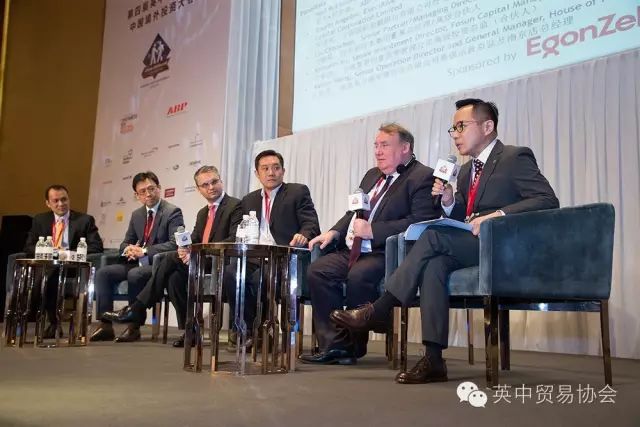 "One of the most important trends this year is how the opportunities for Chinese investment are becoming more widespread, both sectorally and geographically, across the UK," said Lord Sassoon. Investors at the conference were presented with CBBC's China Outbound Investment Projects Catalogue showing over 100 live opportunities across the country.
Midlands Engine and other UK regions represented
London, now the major centre for RMB trade outside Asia, remains as important as ever, but many opportunities in the 'Midlands Engine' region were also presented at the event to demonstrate the strong transport links, manufacturing expertise and world-class universities in the Midlands. The breadth of other opportunities was shown by representatives from Northern Ireland, Wales, Liverpool, the Isle of Man, Manchester and Jersey.
In a boost for Chinese students in the UK, an MoU was signed at the conference between Hong Kong's Gaw Capital and the government agency InvestUK to enable Chinese students in the UK, and those from other countries, to invest in a new Education Bond, an 'investment immigration' product which offers investors permanent residency rights. The bond is expected to raise up to £1 billion for the construction of affordable housing in the UK, with the interest used to fund bursaries to cover the students' tuition fees.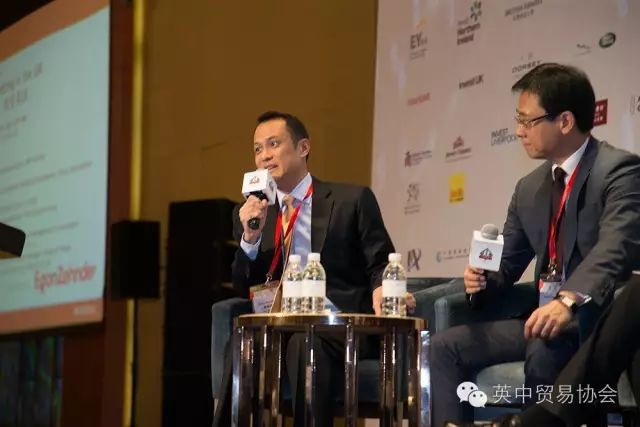 Another hot topic this year was the internationalisation of the renminbi, which presents a huge opportunity for outbound Chinese companies – and also ideal conditions for Sino-UK cooperation. The two sides have complementary needs: the UK is able to offer professional expertise to boost the 'Belt and Road' and 'Made in China 2025' initiatives, be it in science, innovation, R&D, education, technology or service sectors; while Chinese businesses can put up substantial funding to create stable, lasting partnerships around the world.
CBBC China Outbound programme
CBBC's annual China Outbound Conference and the accompanying year-round series of China Outbound seminars provide a platform for British companies and Chinese investors to meet and discuss cooperation in person, helping businesses in a range of areas from advice on investment policy to the M&A process, international talent recruitment and cross-cultural management.
Contact us to see how your business can get involved in the China Outbound programme in 2017: