What are the new trends in education in China and the United Kingdom during Prime Minister May's visit to China?
Today, the three-day visit to China by the British Prime Minister has drawn a successful conclusion in Shanghai.
During this trip, Prime Minister May emphasized the importance of education cooperation between Britain and China in all three places .
At the level of intergovernmental cooperation between the two countries, on February 1, the Prime Minister and Premier Li Keqiang witnessed the signing of the Memorandum of Understanding between the Ministry of Education of China and the UK Department of International Trade on Training and Cooperation in Pre-primary Education at the Great Hall of the People . The two governments will jointly commit themselves to the research in the field of preschool education and will help the growth and development of children in both countries.
At the same time, at the trade and investment cooperation level, Xiaobo, the first day of the Prime Minister's visit to China, announced that "the Prime Minister is about to announce the educational, trade and investment cooperation project led by the UK Department of International Trade with a total value of more than 550 million pounds, involving higher education, vocational education, Education, Science and Technology, Early Childhood Education, International Schools, etc. "( British Prime Minister's Visit to China Day 1 | Why Jiangnan was chosen for the first stop ) What cooperation projects are going to fill the booming educational cooperation between China and Britain? , To the children of both countries more quality educational resources?
Here we come together for everyone.
During Prime Minister May's visit to China, the following educational cooperation projects were signed and announced in Wuhan, Beijing and Shanghai:
Education and Technology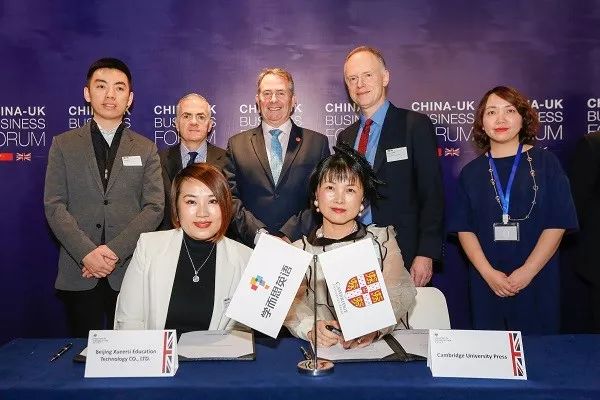 △ Learning English and Cambridge University Press in the UK to establish a learning and thinking of English Institute of Overseas Studies (ODA), to deepen the learning and thinking and the British cooperation in education, especially in teaching and research and development services as well as the sustainable development of domestic R & D personnel Sex to provide more protection.
【K12 school area】
△ NCI's New Town Education Participation and Management Kaiyuan Fund announced that the New Century Education Fund and the UK Rejoice Grammar School signed a strategic cooperation framework agreement to start a long-term cooperation in the Greater China region running exclusive operation in China Several key cities will organize a number of K12 schools and kindergartens.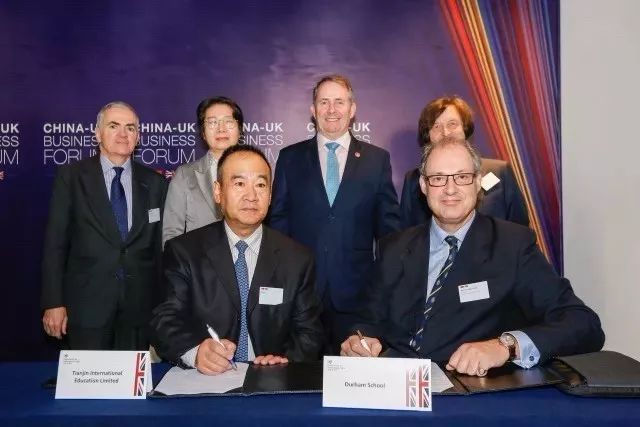 △ Tianjin International Education Co., Ltd. and Durham International School Co., Ltd. will establish more Duren schools in China through the Asian School Partnership Co., Ltd. The first one will be opened in Tianjin this year.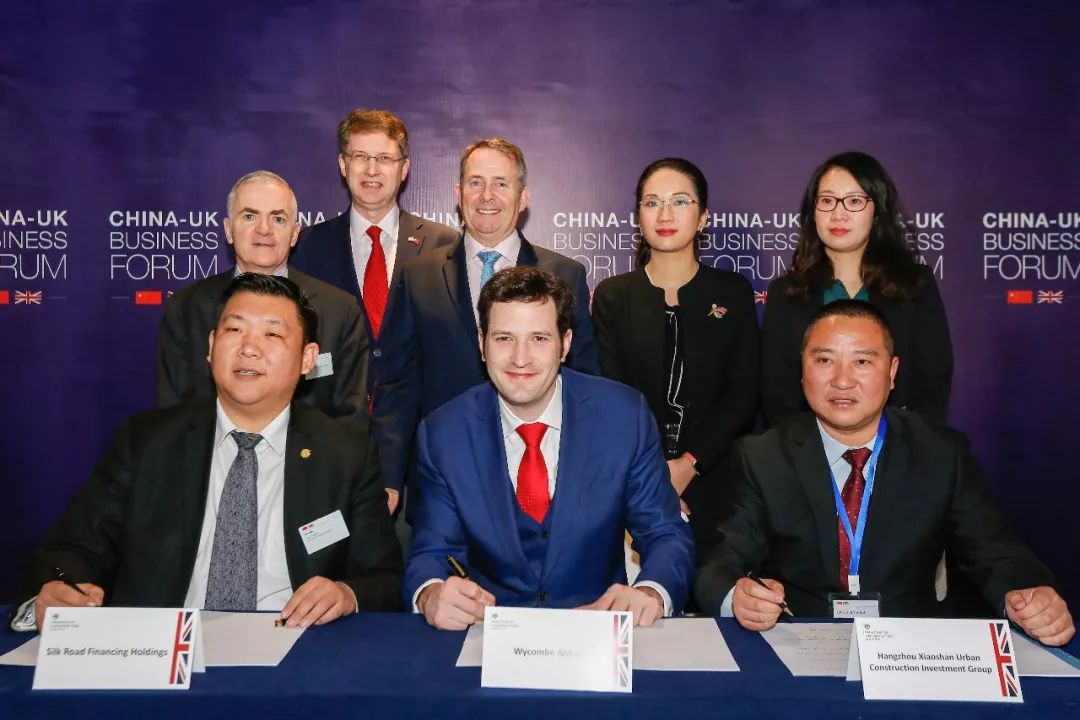 △ BiYi Education respectively signed a memorandum of cooperation with City Investment Group of Xiaoshan District of Hangzhou, Silk Road Financial Holding Group and Chengdu Xiewei Property, and introduced Weya Public School in Xiaoshan of Hangzhou, Hengqin of Zhuhai and Longquanyi District of Chengdu respectively in the next few years.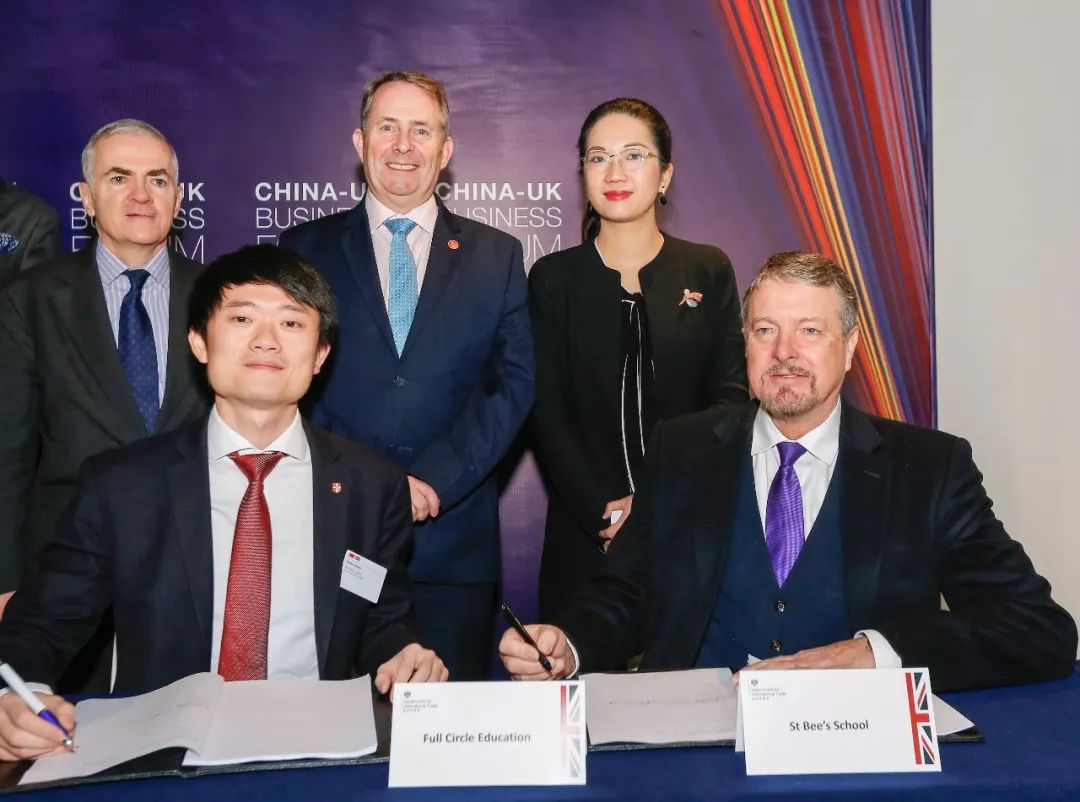 △ HEI signed an investment cooperation agreement with the St. Bees School in the United Kingdom to implement the Sino-British integrated education in the UK campus and in the future San Sebastian Campus in Southeast Asia.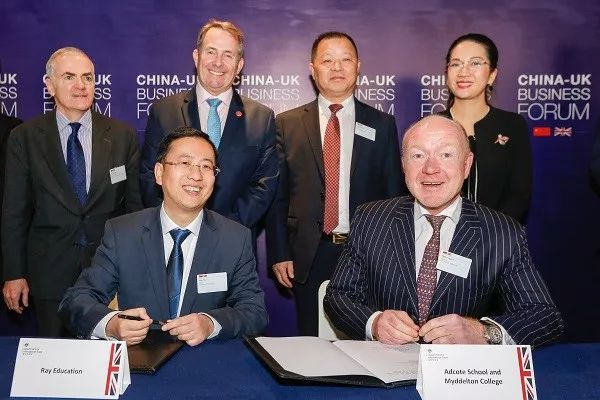 △ Electro-Optoelectronics Technology and its Ya-Education Group invests in Adcote School and Myddelton College in the United Kingdom for hundreds of years to introduce advanced education in the United Kingdom based on Yale's many years of international experience in running schools. Concept, in the next few years, Yali plans to establish more than 10 international bilingual schools, more than 20 international kindergartens and 100 international preschool education institutions in various cities in China together with these two British schools.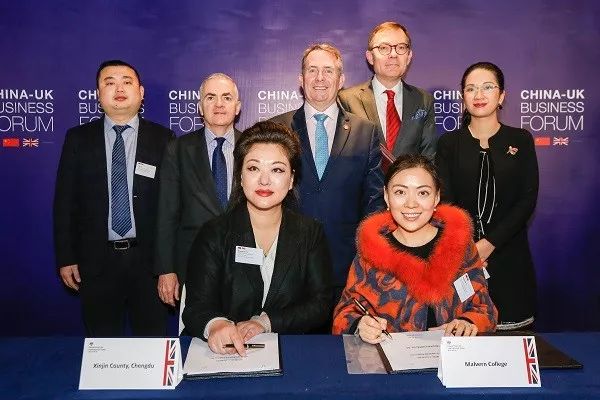 △ Chengdu Xinjin County Government and Belon Education signed a cooperation agreement to establish a new campus in Chengdu, Chengdu Murray School, recruit kindergartens and high school students, plans 2019 start.
Early education field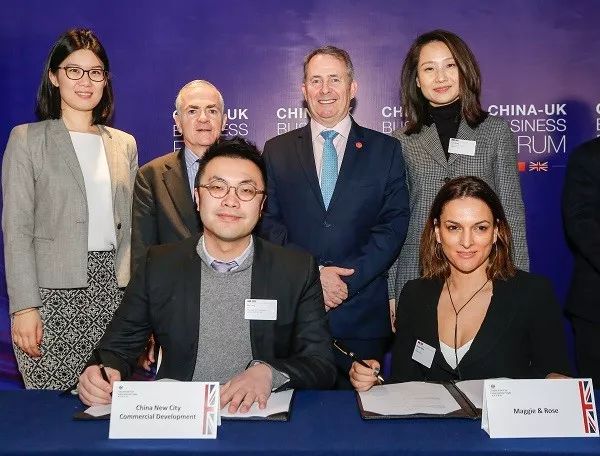 △ Maggie & Rose of Maggie & Rose reached a cooperation agreement with China New City Commercial Development Co., Ltd. to establish a low learning and playful space for Chinese and foreign children in Mainland China, Macao and Taiwan.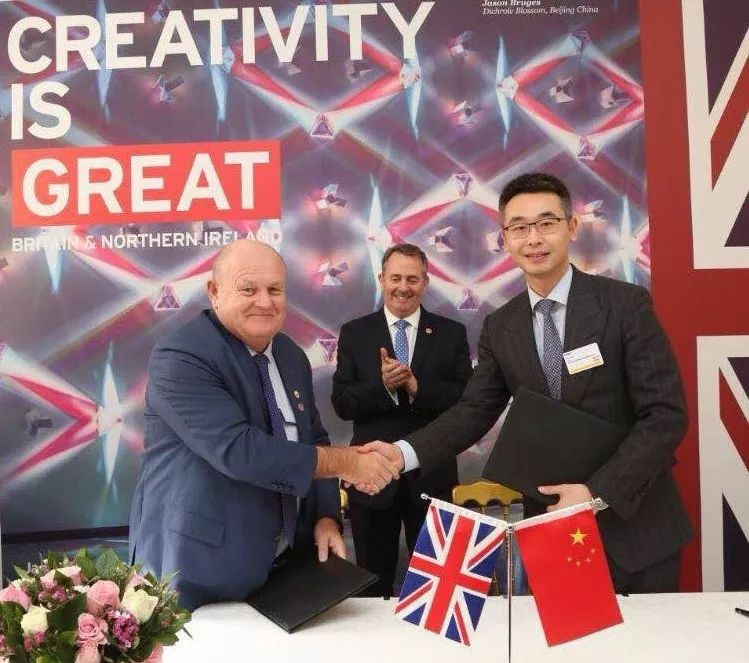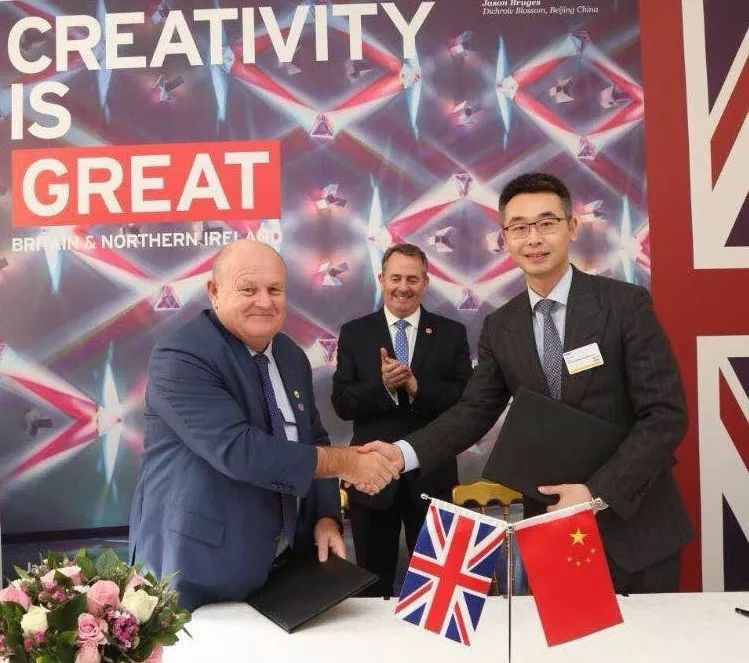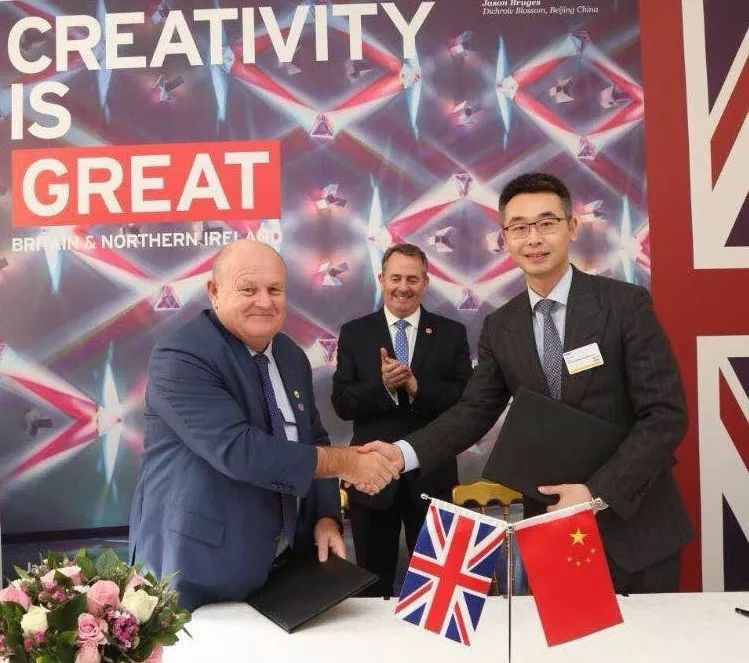 △ Britain's largest pre-school education institutions – Busy Bees International Education Group and the East China Cambridge Education Group reached a strategic cooperation in China to establish an international bilingual kindergarten.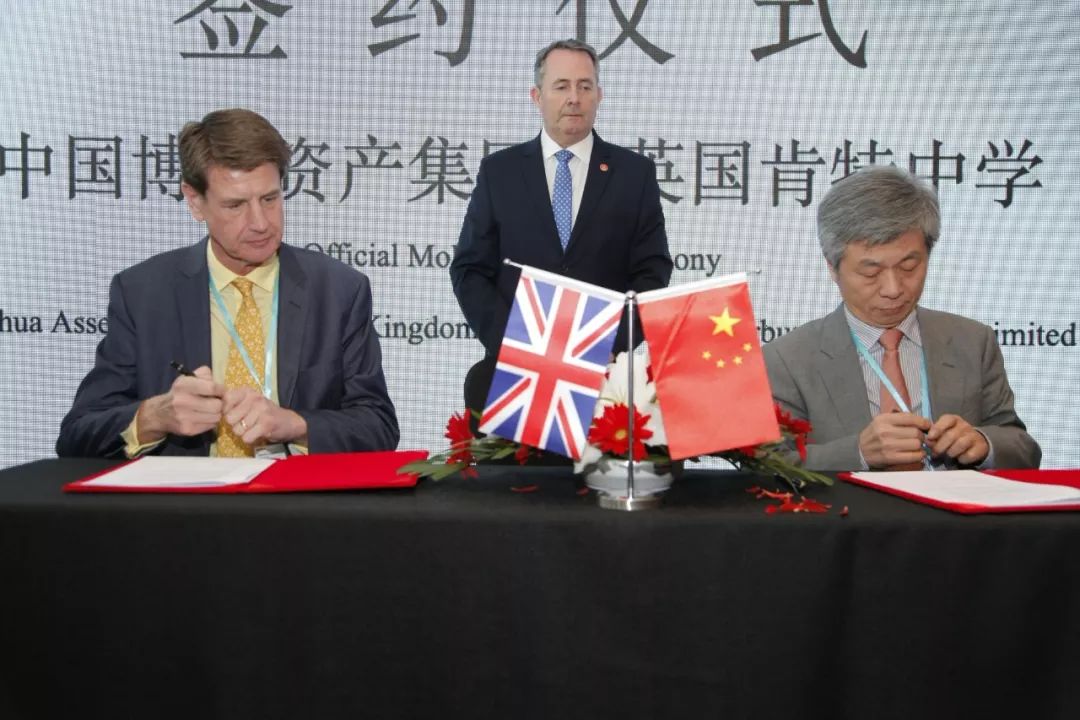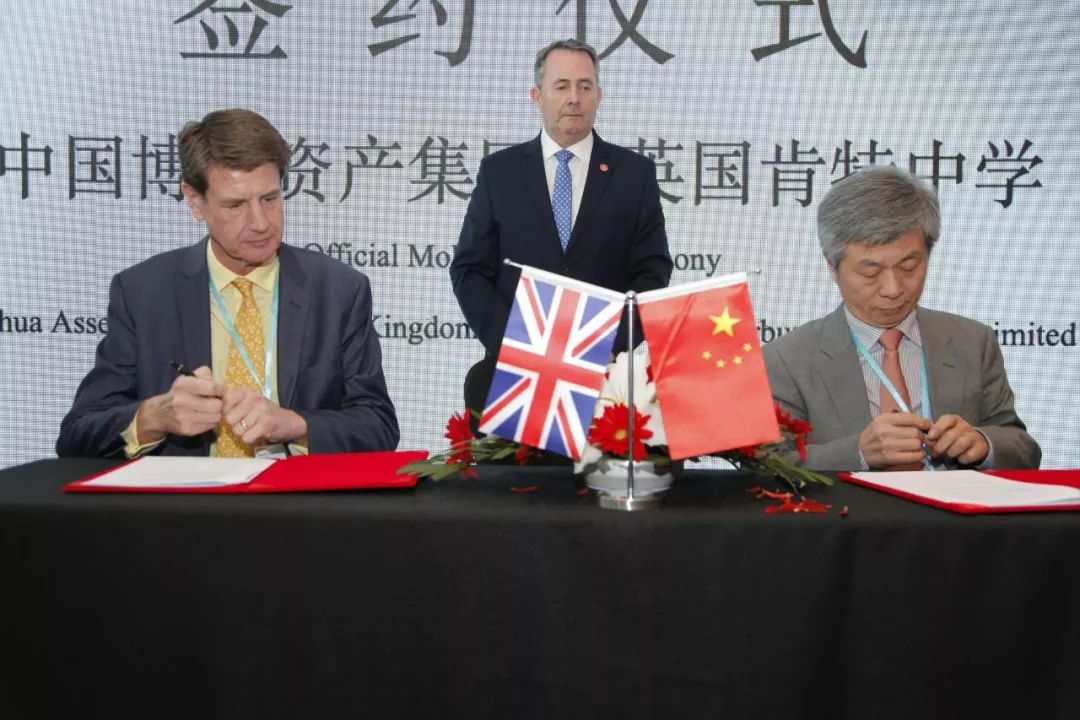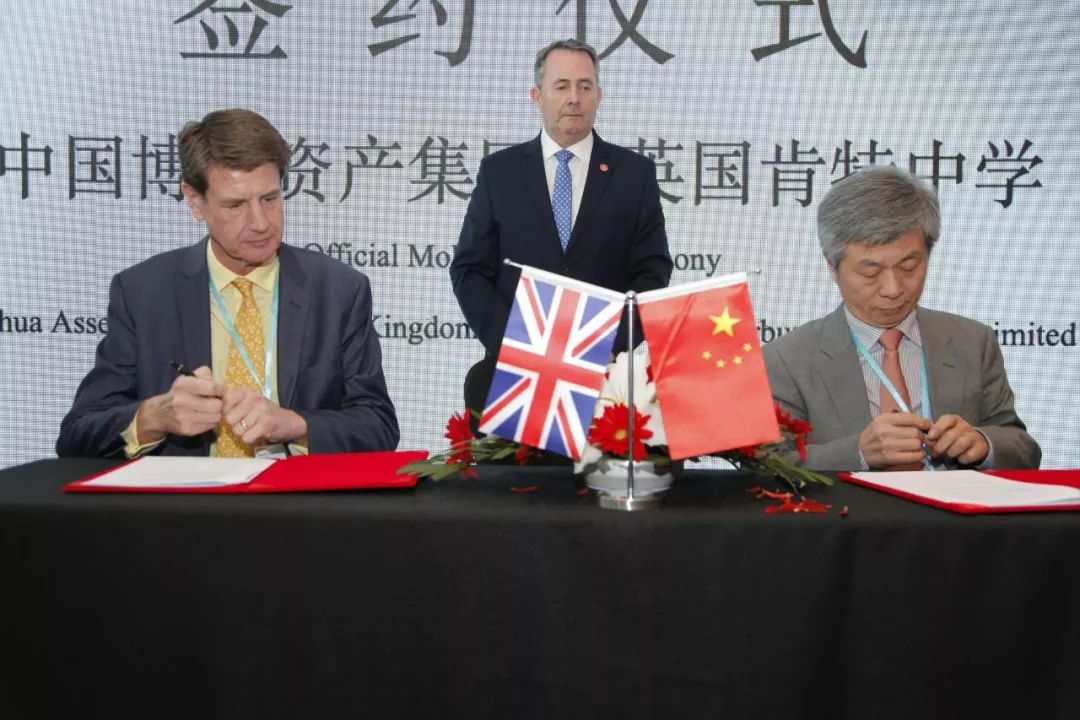 △ China Bohua Asset Group and Kent Middle School signed a strategic cooperation agreement, both sides plan to set up 10-15 bilingual kindergartens and secondary schools in China within the next 5 years.
Higher Education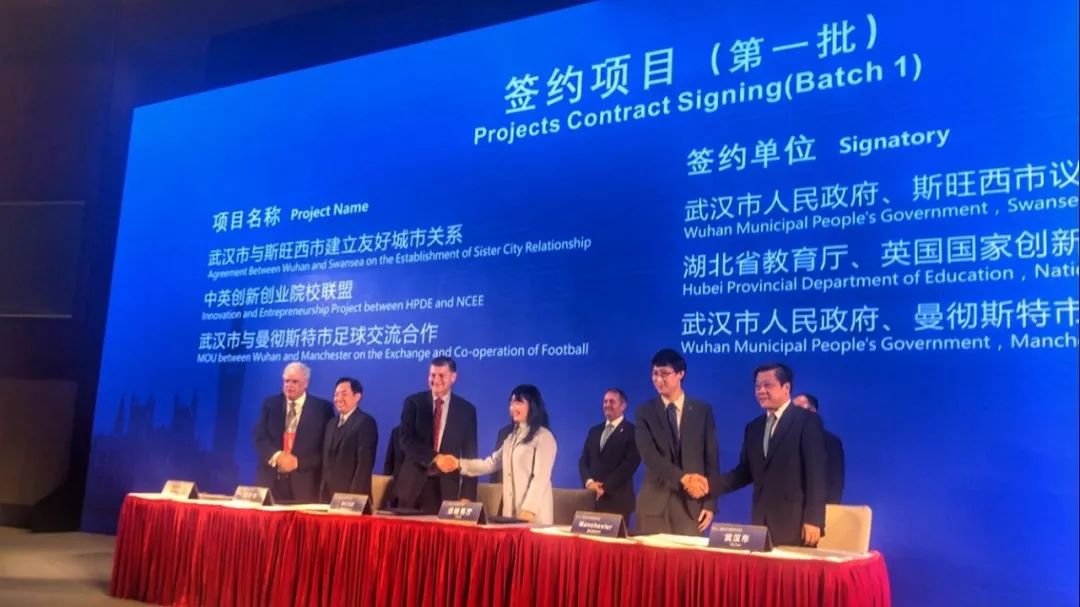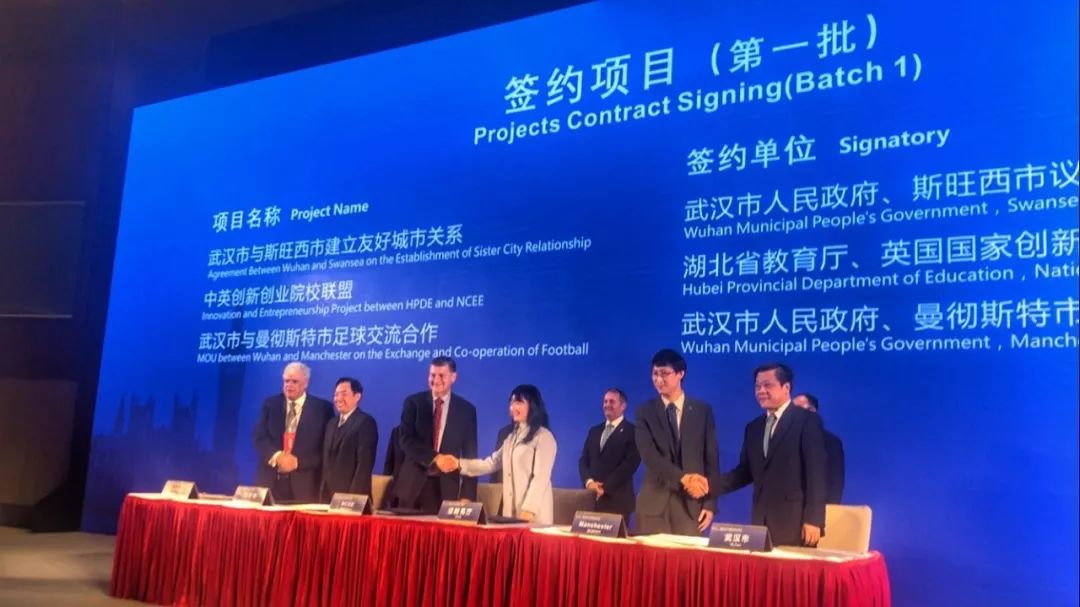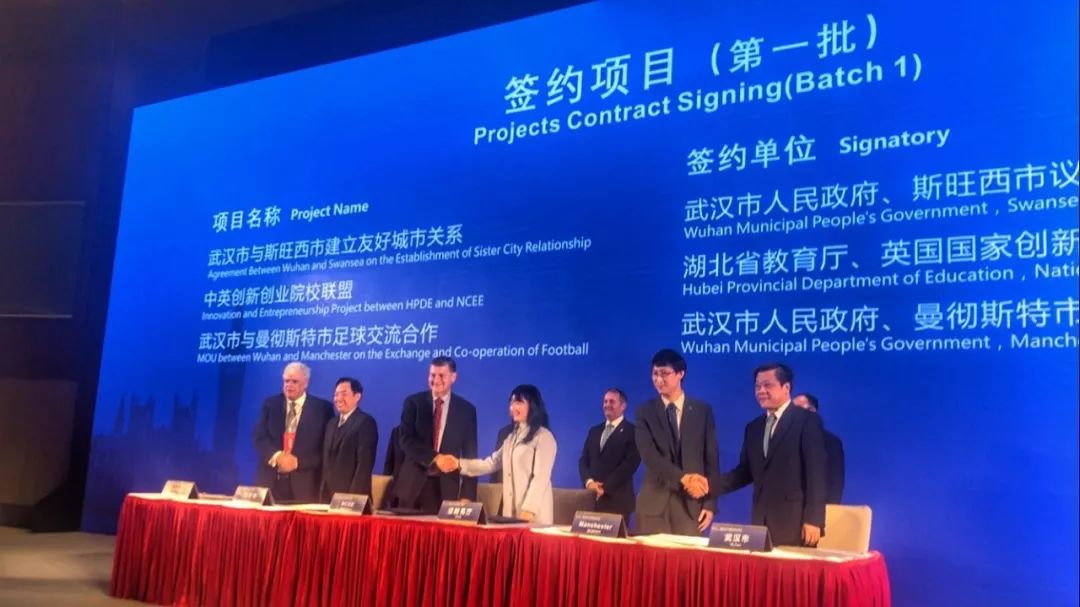 △ British Innovation and Entrepreneurship Center and Hubei Provincial Department of Education signed a strategic cooperation agreement to establish a Sino-British Alliance for Innovation and Business Schools in Wuhan.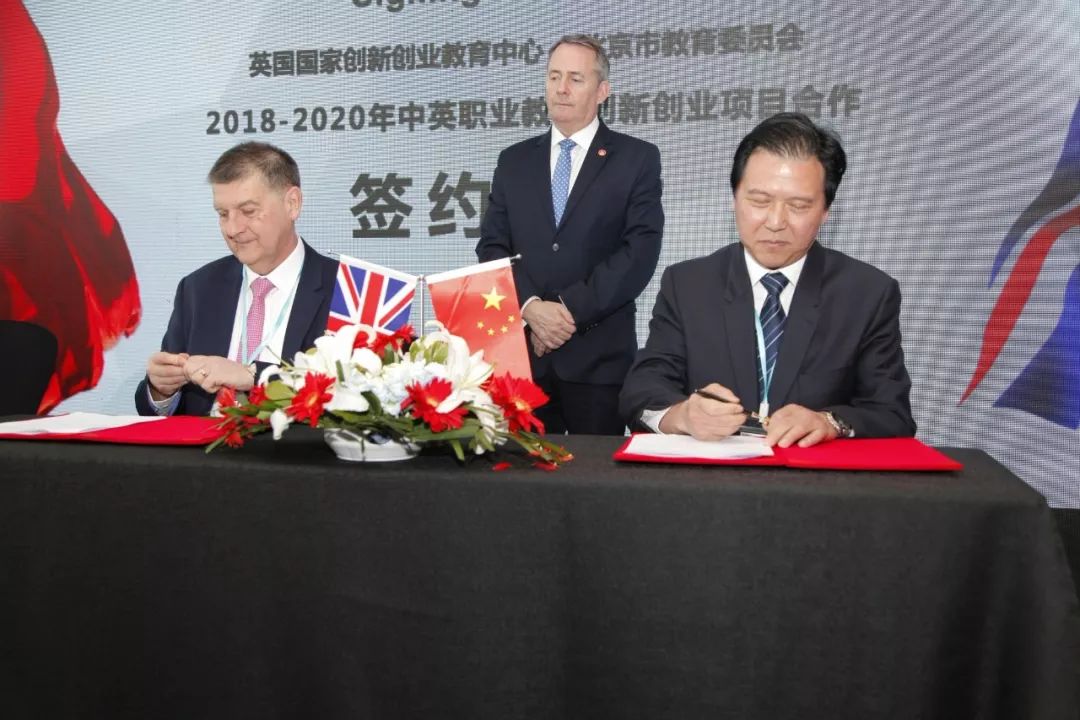 △ British Innovation and Entrepreneurship Center and Beijing Municipal Education Commission signed a strategic cooperation agreement to carry out innovation and entrepreneurship teaching in 117 vocational schools in Beijing.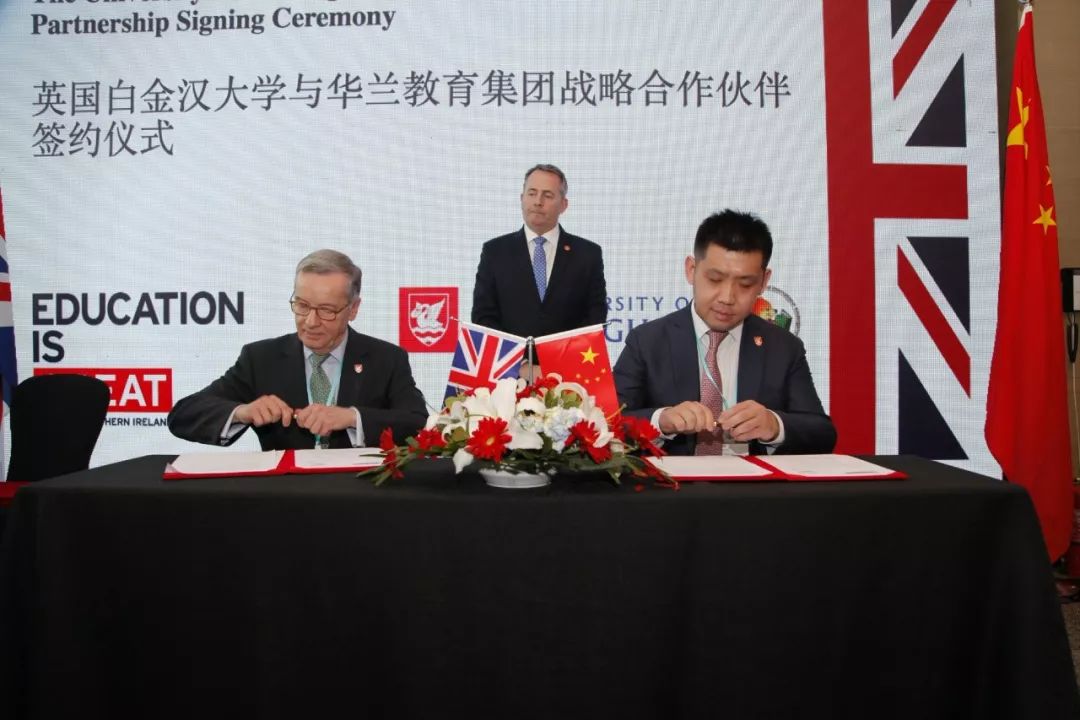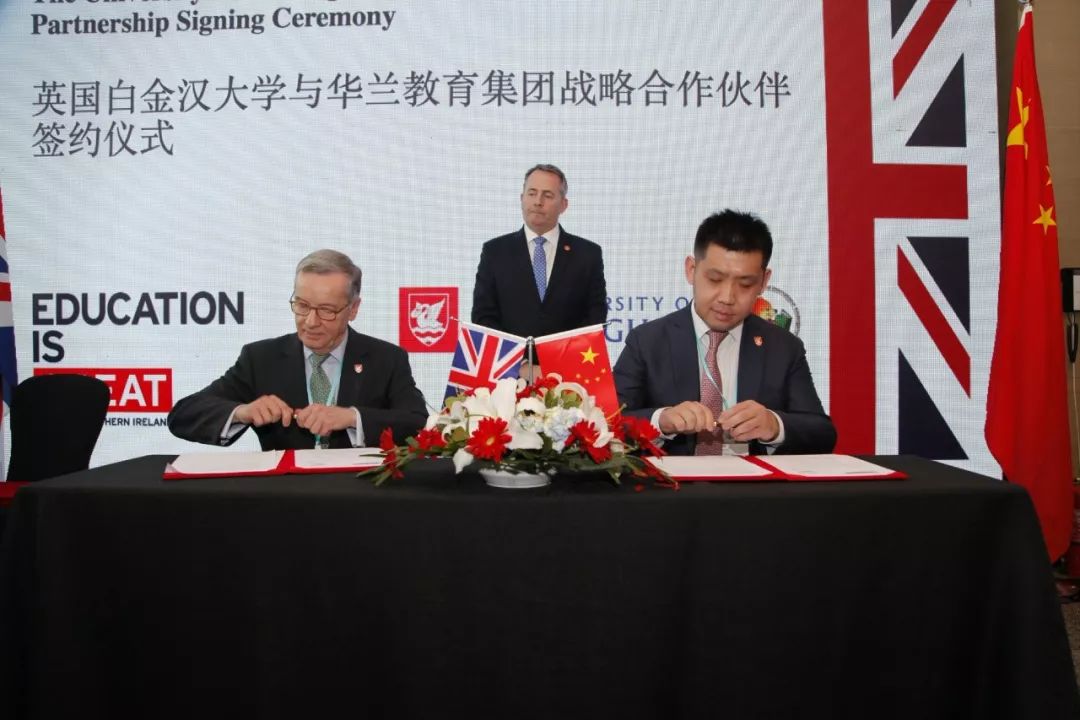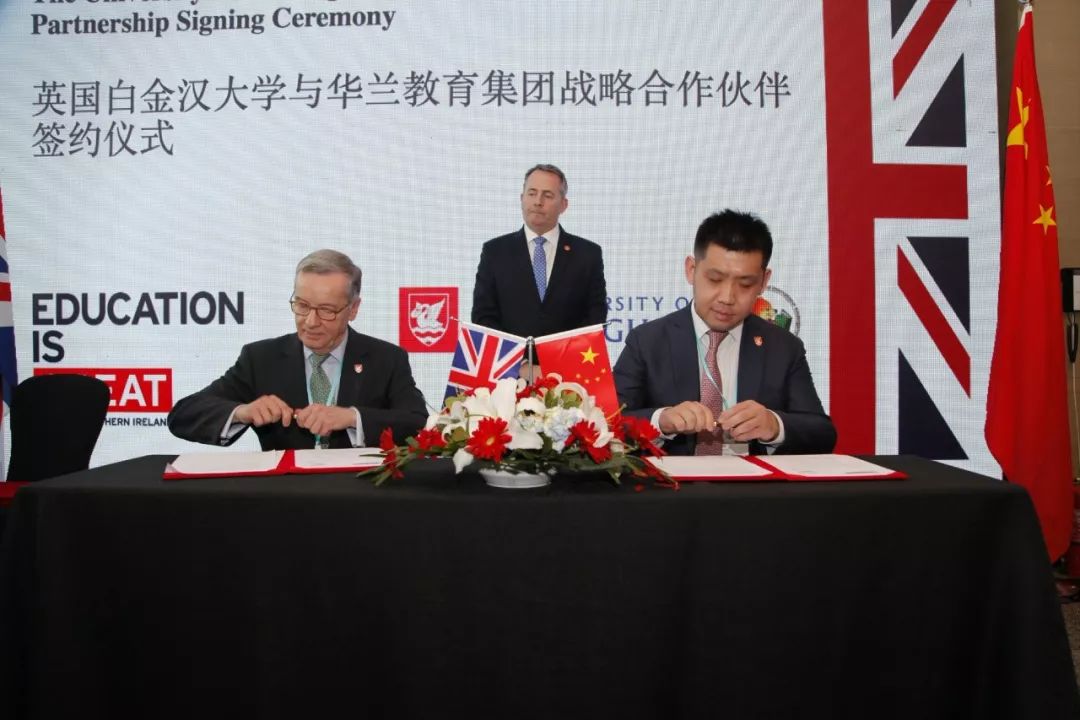 △ University of Buckingham and Hualan Education Group signed a strategic cooperation agreement to set up teacher training centers in Britain and China
【Occupation and technical training field】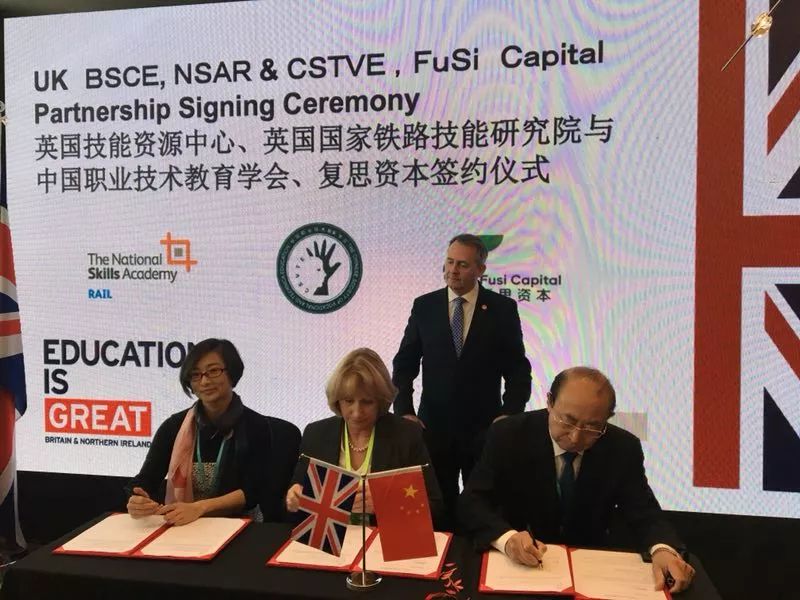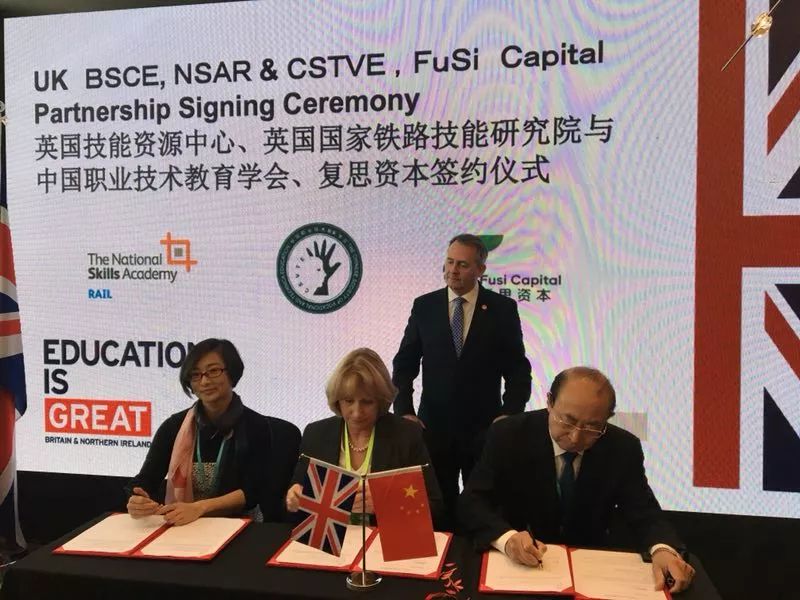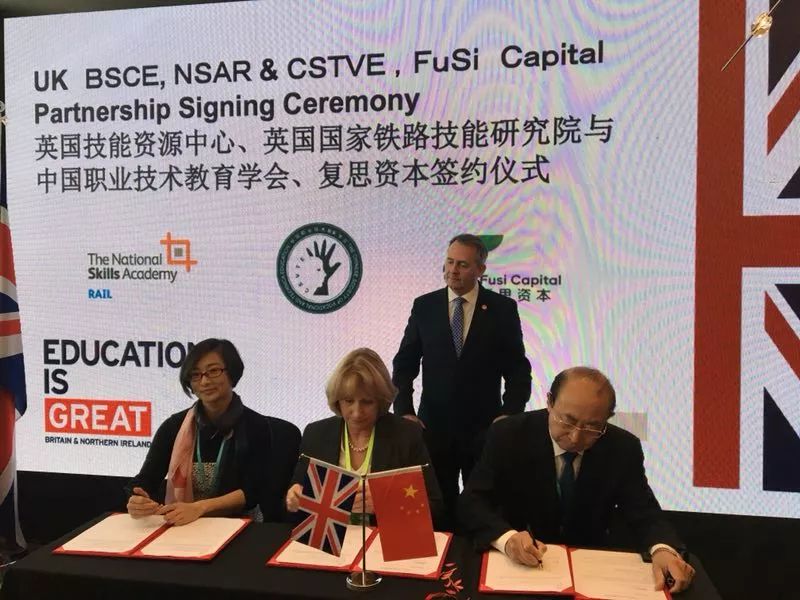 △ by the British National Railway Skills Institute and other agencies UK Skills and Resource Center and China Institute of Vocational and Technical Education and recapital capital together to create a world-class training center. With the support of British experts, these training centers will provide a high standard of technical and vocational education and training in various fields such as railways, infrastructure and design.
In addition to the signing of the above agreement, the UK Department of International Trade also announced the following educational cooperation projects:
Higher education:
British National Academic Degrees Certification Center and the Ministry of Education School Planning and Development Center to carry out the reform of higher education pilot project
Education Technology:
Gaia Technology UK and China Academy of Education and Science jointly launch the 3D teaching content pilot project at China Future School Laboratory School to promote the process of China's education informatization.
British Educate Educational Technology Company and China Academy of Educational Sciences Jointly Conduct Pilot Project on Teacher Assessment Tools in China's Future School Laboratory Schools
K12 School District:
Hualan International has teamed up with Sutton Valence to open Hualan Sade School in Tianjin.
The UK's Lucton School has reached an agreement with its Shanghai partner to set up eight Laketon overseas branches in China over the next five years.
Fettes College, one of the four major public schools in the country, the largest K12 education group, will jointly set up a bilingual school in China. The first one will be located in Guangzhou in 2019.
The 1400-year-old King's School Canterbury and Shenzhen Heng Yu Group set up a British International School in Shenzhen and will enroll students aged 3-18 years between 2019-2020.
CEIBS Yishang Culture Development (Shenzhen) Co., Ltd., Mann Manchester International Education Co., Ltd. of Shenzhen and Manchester Castle School in Scotland established British-style boarding school in Shenzhen and will formally start school in August 2018. In the next 10 years, more schools will be opened in the Pearl River Delta, the Yangtze River Delta and Beijing-Tianjin-Hebei region respectively.
Early education areas:
Shanghai Thames Group, together with its partners, successfully acquired Ipswich High School and Bedstone College in the United Kingdom. The franchise kindergarten and K12 school established by the two sides will be held this year in Shanghai, China, Beijing Several major cities such as landing.
Occupation and technical training areas:
The world's largest provider of rail transport equipment, ChinaCar and NottinghamUniversity (Ningbo), will deepen cooperation in international personnel training. The first batch of international co-operation training talents will be the 150 managers Staff, followed by a five-year training program for more than 1,000 overseas project managers of ChinaChamGroup.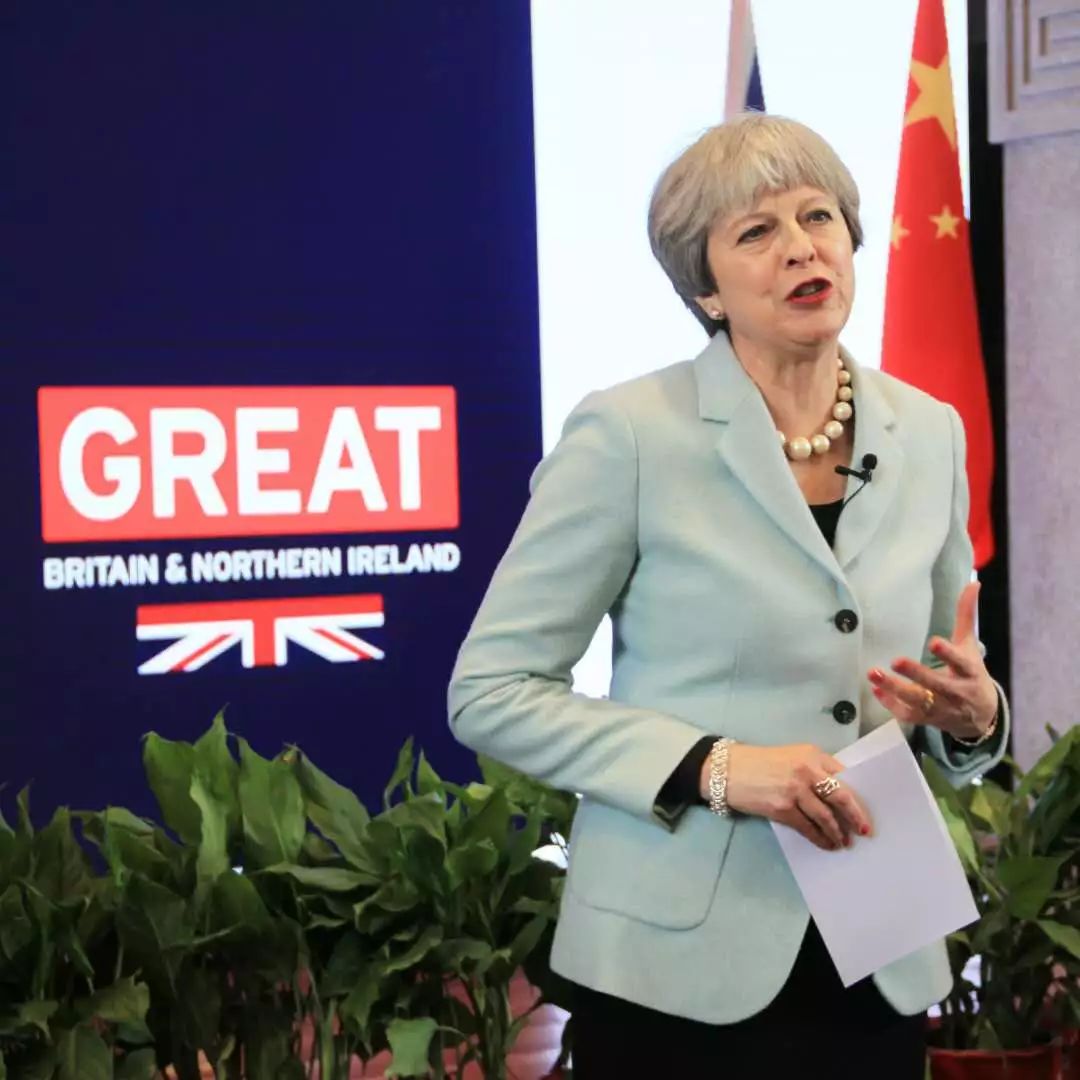 Prime Minister May said during a visit to Wuhan on January 31:
"Our educational relationship reflects the close ties between Britain and China and the agreement we sign today will build on this foundation that will enable more children and more young people to share what they have done both of our great Country view. "