On 20th August, the first volume of the Big Business Breakfast was successfully held by the British Chamber of Commerce Southwest China, at Fairmont Chengdu.
由中国西南英国商会主办的首场商务早餐会在8月20日与商会会员酒店成都棕榈泉费尔蒙酒店成功举办。
24 places were available for ambitious business owners, entrepreneurs, and professionals in the city, and it was fully booked! Attendees from all different industries joined; including education, culture & creative, F&B, manufacturing, legal services, real estate and architecture.
首次早餐会活动全票售罄,24位活动参与者中包含了企业主,创业者以及来自各行各业职场专业人士,他们分别来自教育业、文化创意业、餐饮业、制造业、法律服务业、房产以及建筑业。
All the attendees got the opportunity to introduce themselves at the event, so we could connect with each other better, and express what we need from the community, and what we can offer.
活动给与了每位参与者都在会上介绍自己的机会,期间通过一轮的自我介绍以及表达自己的需求或供给让参与者们更好地联系在一起。
We would like to give a special thanks to our valued member Fairmont Chengdu, for hosting, and providing an extra special breakfast, with incredible service.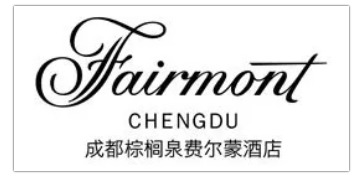 特别鸣谢商会会员 – 成都棕榈泉费尔蒙酒店 为本次活动提供的特制早餐以及出色的现场服务!
---
We welcome you all to join us for the second volume of the Big Business Breakfast, which will be hosted by the Sheraton Chengdu Lido Hotel on 17th September!
We have added extra seats due to demand. Join us at the Big Business Breakfast Vol.02!
商务早餐会第二场将在9月17日于天府丽都喜来登饭店举行 (第二场早餐会有限位置有所增加哟),欢迎各位加入我们!