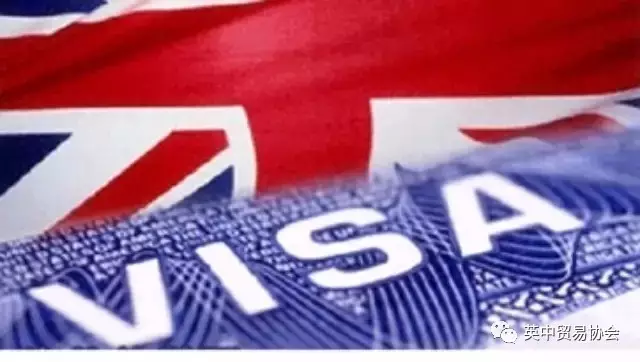 CBBC is collaborating with the UKVI to bring you a presentation discussing how to make the most of the services available to businesses and individuals in China when applying for UK visas. The presentation will be held at the British Centre (17F, Garden Square, 968 Beijing Road, Shanghai, China) from 10:30 to 12:00 (Registration from 10:00), June 14th.
英中贸易协会将携手英国签证与移民局举办英国签证申请讲座,诚邀中国企业和个人参加。本次讲座将于6月14日(周三)10:30-12:00(10:00开始签到)在上海英国中心(上海市北京西路968号嘉地中心17楼)举办。届时,我们将重点为您讲解如何充分利用相关服务提高英国签证申请通过率。
The presentation will cover:
UKVI update: latest visa news
Overview of business visit/work visa categories
Select Business Scheme
Useful products and services
讲座将涵盖:
英国签证与移民局:英国签证最新政策
英国商务访问/工作签证类别概述
特别商务签证方案
相关签证产品及服务
This session is a great opportunity to find out the latest visa news and hear how you can make the most of the range of services available to businesses and individuals in China. The following topics will be introduced:
Priority and Super Priority Visa Services: how to receive the outcome of your visa application in as little as 24 hours.
Visa categories: the visa categories available to people wanting to visit the UK for work or business.
Select Business Scheme: how you can apply for a visa using just an employment letter, passport and application form.
On Demand Mobile Visa Service: how to submit your visa application and biometrics from your office.
通过本次讲座,中国企业和个人将了解英国最新签证政策及如何充分利用相关服务提高签证申请通过率。我们将围绕下列主题展开讲解:
优先及特别优先签证服务:如何在24小时内获得签证申请结果
签证类别:适用于赴英国工作和经商人士的签证
特别商务签证方案:如何仅用在职证明信、护照和签证申请表申请签证
应需移动签证服务:如何远程提交签证申请表和生物信息
Speaker Profiles
Phoebe Spurr, Business Account Manager (China), is part of UKVI's The Business & Growth Team, which supports businesses across China in a range of ways, from providing advice on our visa offer and the range of services available in our Visa Application Centres, to designing visa workshops to up-skill on specific visa topics.
Ranjeet Thakur, Regional Manager, is part of VFS, UKVI's commercial partner which manage the UK's global network of Visa Application Centres.
演讲嘉宾
Phoebe Spurr,英国签证与移民局业务与发展团队业务客户经理(中国),通过一系列方式协助团队在中国开展业务,包括提供签证颁发和签证申请中心相关服务咨询以及组织签证研讨会,就特定签证话题展开讲解。
Ranjeet Thakur,英国签证与移民局合作伙伴VFS区域经理,负责管理英国在全球的签证申请中心。
Agenda
10:00 Registration
10:30 Opening & CBBC Welcome
10:40 Phoebe Spurr & Ranjeet Thakur: Making the Most of the Visa Services Available to Businesses & Individuals in China
11:30 Q & A
12:00 Networking
日程安排
10:00 签到
10:30 活动开始,英中贸易协会致欢迎辞
10:40 Phoebe Spurr 与 Ranjeet Thakur发表演讲:多样的签证服务助中国企业和个人拿下英签
11:30 现场问答
12:00 自由交流
Registration
The event is open for all. To register for the event, please click here
报名方式
本次活动对会员和非会员同时开放,报名敬请点击左下角"阅读原文"。
For more information about the event, please contact Anna Zhou
关于本次活动更多详情,敬请联系英中贸易协会Anna Zhou
anna.zhou@cbbc.org.cn
021-31007900 ext. 113