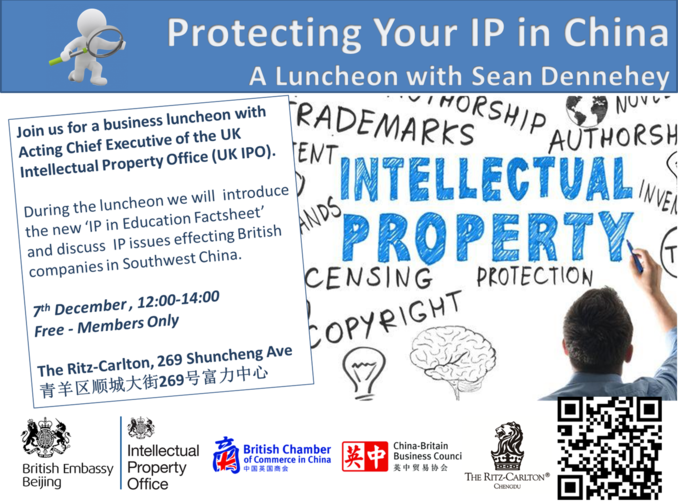 Sean Dennehey is Acting Chief Executive of the UK Intellectual Property Office (UK IPO). As such, he is responsible for advising Ministers on all IP policy matters, domestic and international, and for all aspects of the operation of the IPO. Last year, the IPO granted some 5,500 patents and 50,000 trade marks, ran programmes to improve IP awareness and education, and worked with other authorities to support effective IP enforcement. Mr Dennehey leads the development and implementation of the organisation's strategic direction including its international engagement, and is currently the UK representative on the European Patent Organisation's Administrative Council, and Chairman of that Organisation's Committee on Patent Law.
Sean has over thirty years of experience in Intellectual Property and has held a number of leadership positions at the IPO, including Director of Patents and director of several cross-IPO transformation programmes. He has also played a played a leading role in policy development and negotiation, such as the 2000 Diplomatic Conference to revise the European Patent Convention, the EC biotechnology Directive and the European Patent Litigation Agreement. Sean has extensive experience in hearing patent disputes, sitting as a tribunal as an alternative or prelude to litigation in the courts. He has led the Patents Legal section at the IPO, responsible for UK domestic patent law, practice and procedure.
Prior to taking up the Chief Executive role, Sean was Deputy Chief Executive, directly responsible for all patent, trade mark and registered design matters in the IPO.