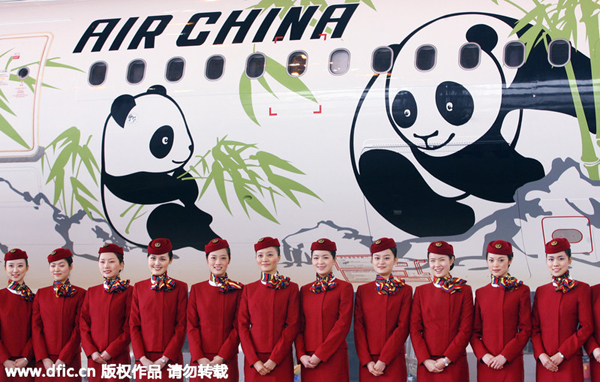 A direct flight linking the city of Chengdu, capital of Southwest China's Sichuan province, with London will be launched in July.
The Air China flight, operated by an Airbus 330-300 aircraft, will begin on July 3.
Flights will depart from Chengdu Shuangliu International Airport at 3:45 pm and arrive at London's Gatwick Airport at 8:00 pm local time every Tuesday, Friday, and Sunday. The return flights will take off at 10:00 pm local time the same day and arrive in Chengdu at 3:40 pm the following day.
"The opening of this new route will provide us with a unique opportunity to further develop the UK's cooperation with Chengdu, Sichuan, and the rest of China's southwest," said Barbara Woodward, British Ambassador to China.
"It will open a door from the UK to Southwest China and we hope to see more tourists, more business people, and more young people coming to Chengdu and Sichuan from the UK," she said.
Statistics show that trade between Britain and Sichuan province in goods reached almost $1 billion in 2017, an increase of over 13 percent compared to 2016.
By the end of 2017, the number of British visas issued to Chinese passport holders increased by 13 percent, and in Sichuan alone, more than 36,000 applicants applied for visas for the UK.
British Airways opened a direct air route linking Chengdu and London in 2013, which was halted in January 2017.